Music composer, musician and performer, mostly known as the main guitar player and song co-writer for the band Frine, active in the '90s in the post Grunge and alternative scene in Salerno, Italy. Mario currently lives and works in Hamburg, Germany, where is active with the media collective LadyBug, composing and producing scores for independent movies and theatre music, as well as sound design. In 2018 Mario started to work on his first full length solo project album, featuring electronic and contemporary music and using a mixture of software instruments, vintage synthesisers, samples and sound design elements and finally acoustic instruments, all manipulated and mangled through the use of computers. Mario's influences range across the whole spectrum and include classic artists like Pink Floyd and Queen, Grunge and post Grunge era Nirvana and Radiohead, legendary synthesist band like Tangerine Dream and trip-hop super heroes Massive Attack, just to name a few. In 2020 Mario recorded and produced his first solo album, released on the 30th of April, a beautifully melancholic sound track for the COVID-19 pandemic. Check Mario's full showreel on his website.  
For All The People
Available now on Bandcamp and on all the major streaming platforms. Recorded, mixed and engineered by Mario Torre at LadyBug Studio One, Hamburg. This is a very intimate album, a soundtrack for the terrible Pandemic that hit the world between 2019 and 2020.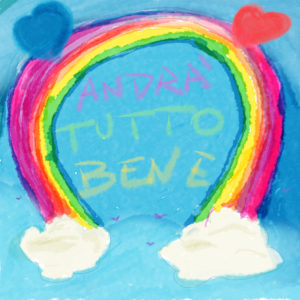 "And This Is How They Went" is dedicated to the memory of all the people who died of the virus in Bergamo, New York and Ecuador. And anywhere else.
All this people who had stories and were suddenly lost, in silence. Tomorrow is hope, understanding that nothing will be exactly as before, but we can work together to create a better world, a better future.  
Older releases